Alright kids, I'm sorry in advance for the confusion this week. I'm switching my instagram activity over to an account that is strictly for my blog. I tried this a little while ago and wasn't too sold on it-- but to keep some privacy in my life I've decided to make my personal instagram account private. I am working on getting the button on the right fixed to connect you to the correct name.
Please follow the user name:
LifeByLex
for official LifeByLex Instagrams!
I have already made my account private and will no longer be accepting follow requests from blog followers to the old account! So please follow the one above!!
I finally finished my blanket!
Oh you know, just answering a page--- in a car wash (no I wasn't driving)
Love when its so bright I need to bust out the Vera Bradleys!
Work it work it!
Awesome snack-- 2 WW points for 4 pieces!
I'm the documentation Queen
This was after my coworkers cross fit challenge and 30 minute stair stepper
Anddd the blister that followed the cross fit workout.
Puppysitting my Goose. I need a tan, and some color on my lips!
My HUGE soup! Yes I'm allergic to mushrooms but I didnt throw up this time!
Only at half of both of the pictures but it was delicious and I think I made a healthy choice out of an unhealthy lunch
My Kim Kardashian Butt (Says my mom)
I had a horrible start to my workout yesterday. I drank a protein shake 1 hour before
and tried to run my normal 3 miles and do some stair steppers. Many of you saw on
twitter, I was struggling after 1.5 miles and only finished 2. I jumped on the stair stepper
but ended up lifting instead. Worked out in my favor with some 1,000 calorie zumba.
My Favorite Cow.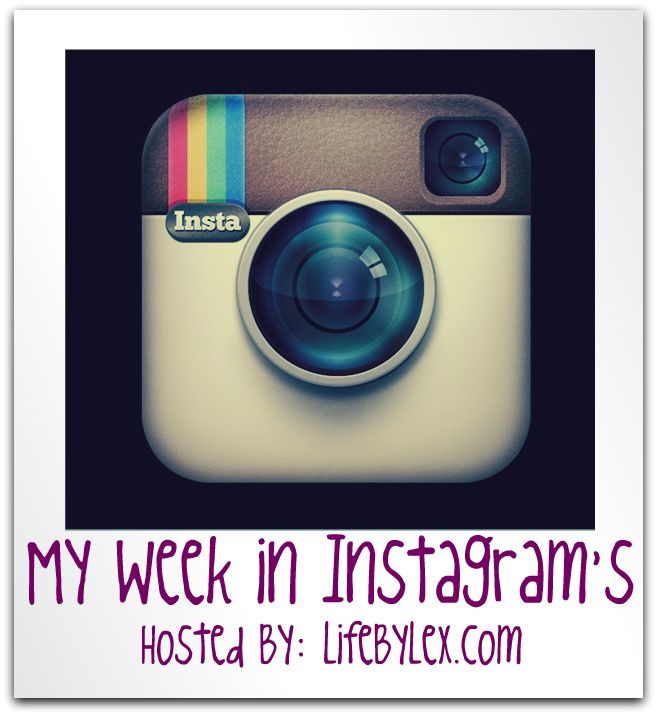 Its time to link up and participate in My week in instagram's!! Simply copy the code above. When you create your post, click HTML. Paste the code. Then press Compose and continue typing out your post!! Also don't forget to link up!!
Please follow the user name:
LifeByLex
for official LifeByLex Instagrams!